HOME INSPECTION SERVICES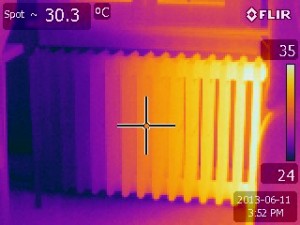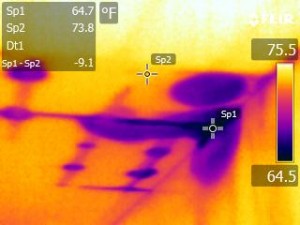 Pre-Listing Inspections
Pre-listing inspection (Sellers inspection) are becoming more popular because they eliminate the pitfalls and hassles associated with waiting for a buyer's home inspection. Waiting to schedule the inspection until after a pre-purchase offer is made, reduces the efficiency of selling a property. Pre-listing inspections are conducted before the property is listed, they increase the efficiency of selling a property & are a more sophisticated approach. 
Read More…
What's Inspected
| | |
| --- | --- |
| • Roof | • Exterior Additions |
| • Exteriors: Walls/Windows/Doors | • Structure/Foundation/Bsmt/Crawlspace |
| • Garage/Carport | • Electrical |
| • Plumbing | • Cooling |
| • Heating/Fireplaces | • Interior |
| • Bathrooms | • Kitchen & Appliances |
| • Laundry Room & Appliances | • Interior |
| • Attic | |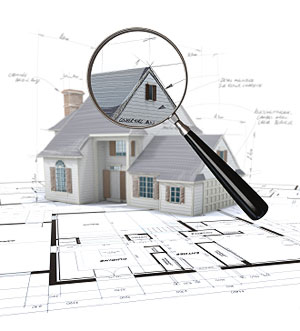 Residential Home Inspections
Magnified Home Inspections Ltd offers residential property inspections. These noninvasive home inspections are complete evaluations of the interior and exterior of your home, including all accessible components and systems. After your property inspection, Read More…

Infrared Home Inspections
Infrared or Thermal Image Inspections involve using a specialized camera that allows your home inspector to detect
areas of heat loss, moisture intrusion and leaks, electrical issues, pest and insect infestations, torn or absent insulation, structural defects, and other concerns that could be overlooked by the naked eye alone. For more information, please see Infrared Inspections

.
Tarion Inspections
Pre-Delivery Inspections

Although new homes are protected under Tarion Warranty Corporation, they often contain defects. It is hard for municipal inspectors to inspect everything during construction. Builders also find it hard to check on construction trades throughout the construction phase. Pre-Delivery Inspections are completed just before you close on the property. Read More…
30 Day Tarion Warranty Inspections
The purpose of the 30 Day Warranty Inspection is to identify any defects that were missed or not included on the Pre-Delivery Inspection with your builder. This inspection can be completed by Magnified Home Inspections Ltd, Read More…
One Year Tarion Warranty Inspections
This inspection is for items that remain unresolved or new issues that have arisen during the first year of ownership & it is usually conducted in the eleventh month of ownership. A new home needs time to dry out and settle, which can cause certain characteristics and situations to develop during this time. This inspection can be completed by Magnified Home Inspections Ltd, Read More…
Post-Inspection Support (phone or email)
Whatever the issue, Joe will provide as much Post-Inspection Support as you need, whether it be answering questions that arise after the inspection, providing recommendations for contractors, supplying informational "How-To" emails and videos to help with maintenance and repairs, and more.
Toronto, York, North York, East York, Bolton, Brampton, Brantford, Burlington, Cambridge, Caledon, Durham Region, Etobicoke, Hamilton, Halton Hills, Georgetown, Guelph, Kitchener, Mississauga, Maple, Markham, Milton, Newmarket, Oakville, Orangeville, Ajax, Oshawa, Pickering, Region of Peel, Richmond Hill, Scarborough, Stoney Creek, Schomberg, Thornhill, Aurora, Vaughan, Whitby, Woodbridge and more
• Certified by InterNACHI
• Certified Master Inspector
• Fully Insured (E&O)
• Licensed Level 1 Thermographer
• Experienced with a minimum of 30 years experience in Building Construction, Operations and Building Maintenance